Contact us and/or request updates on this property
SOLD
Auction: SANDWICH (CAPE COD), MA - 23-LOT APPROVED RESIDENTIAL SUBDIVISION ON 36.9+/- AC. WITH OTHER POSSIBLE USES
Ref No.: 21-1915
Property Address:
Off Atkins Rd., Sandwich, MA

More Info:

23-Lot Approved Residential Subdivision on 36.9+/- acres with other possible uses
Terms
:

10% certified deposit of which $50,000 in certified or bank check is due at the auction and remainder of 10% due by 4pm ET on Thursday, 7/22/21. Balance due w/in 45 days

. 10% Buyer's Premium will be added to the high bid & result will be the total purchase price. Complete terms & conditions in Property Information Package (PIP). All information derived from reliable sources believed correct, but not guaranteed. Buyers shall rely entirely on their own judgment & inspection. Announcements or changes made from the auction block or within the purchase agreement take precedence over any previously printed materials or oral statements made. JJManning Auctioneers is acting exclusively on behalf of Seller in this transaction.
Pre-Auction Offers
: Must be tendered on a signed JJManning approved P&S Agreement & accompanied by a 10% certified deposit in certified or bank check or by confirmed wire transfer.
Buyer's Broker Terms
: Up to 2% Buyer's Broker Commission offered. Mandatory 24-hour broker pre-registration. Click link on right-hand side for full terms & registration page.
Social distancing protocols will be observed at the auction
Please bring a mask & pen and have your ID readily available when you arrive on-site
SALE BEING CONDUCTED IN COOPERATION WITH: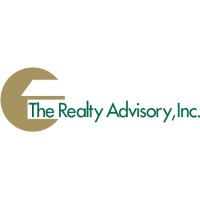 PHOTOS
COPYRIGHT 2013. ALL RIGHTS RESERVED